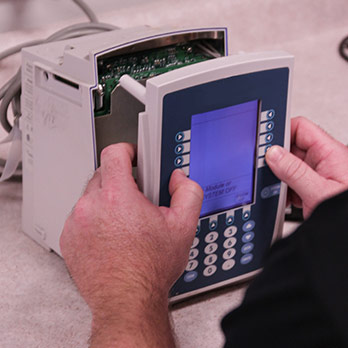 High Quality Equipment and Service At 30-80% Cost Savings
J2S Medical offers cost effective solutions for medical products, parts and service on existing medical equipment for hospitals and alternate site healthcare organizations in the United States, Canada and Latin America. Our high quality pre-owned equipment is available at 30-80% cost savings versus the OEM with a matched warranty and quality standard. Need your current medical equipment serviced? J2S Medical offers quick turnaround of 10 business days or better.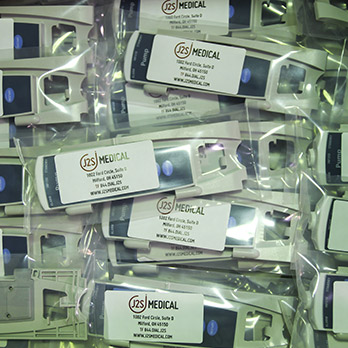 Extend the Life of Your Equipment and Your Budget
Whether it's a defibrillator, E-pump, NIBP monitor, pulse oximetry, sequential compression device or ventilator J2S Medical has the expertise, equipment and service technicians who can extend the life of your equipment. Regardless of your location, J2S Medical can help you save on the costs associated with keeping medical equipment functional and properly calibrated. Our service team is able to work on your equipment on location or if you prefer we can provide pick up and return delivery service.